Posted by Unpredicted on 02 29th, 2012 |
Comments Off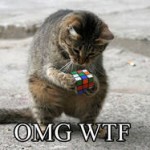 Google is making some interesting privacy changes and I would suggest that you heed my warning if you use Google or any Google products (ex. Youtube). Read below to make sure that your browsing history does indeed stay anonymous. I'm sure another loophole will be created that will still allow them to spy but at least this is something to do right now. Get going and change your settings now!
How To Delete Your Google Web History Before March 1st
For the digitally-paranoid, here are instructions to delete your Google Web browsing history before the March 1st deadline, when Google's new privacy settings go into effect.
Google initially changed its settings to streamline all of the rules across its different products, and, they argue, give users choice and control:
Others argue that it potentially allows user data on meetings, locations, and phone calls to easy to be shared across different platforms, which could allow people to draw associations that users don't want made. Whether or not this could actually harm you is up for debate (and critics are yet to find a good example of where privacy has done this kind of harm). But, just in case, here's how to delete your history
From DigitalJournal
1.Go to the Google homepage and sign into your account.
2. Click the dropdown menu next to your name in the upper-right hand corner of your screen.
3. Click accounts settings
4. Find the "Services section"
5. Under "Services" there is a sub-section that reads "View, enable, disable web history." Click the link next to it that reads: "Go to Web History."
6. Click on "Remove all Web History"
When you click on "Remove all Web History," a message appears that says " Web History is Paused." What this means is that while Google will continue gathering and storing information about your web history it will make all data anonymous, that is, Google will not associate your Web History information with your online accounts and will therefore be unable to send you customized search results."

How to Remove Your YouTube Viewing and Search History Before Google's New Privacy Policy Takes Effect

https://www.eff.org/deeplinks/2012/0…privacy-policy
On March 1st, Google will implement its new, unified privacy policy, which will affect data Google has collected on you prior to March 1st as well as data it collects on you in the future. Earlier this week, we showed you how to delete your Google Web History in order to prevent Google from combining your Web History data with the data it has about you on its other products to provide you with personalized ads or suggestions across all of its products. You may also wish to delete your YouTube Viewing and Search History, which can reveal particularly sensitive information about you, including your location, interests, age, sexual orientation, religion, and health concerns.
The following steps will delete your viewing and search history on YouTube. If you have multiple YouTube accounts, you will have to complete these steps for each account.
1. Log in to your Google account.
2. Go to https://www.youtube.com
3. Click on your icon.
4. Click "Video Manager"
5. Click "History"
6. Click "Clear all viewing history."
7. Click "Pause viewing history."
8. Click "Search History."
9. Click "Clear all search history."
10. Click "Pause search history."
If you have multiple YouTube accounts, you will have to complete these steps for each account.