Posted by Unpredicted in
Black
on 02 1st, 2010 |
no responses
>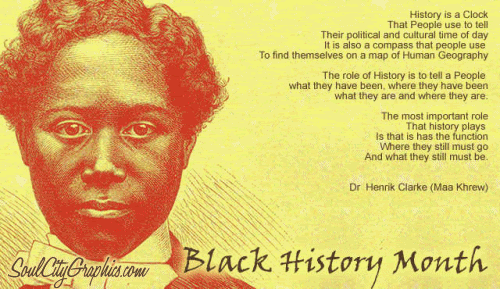 So as I'm scrolling through my usual forums I come across a comment that a Caucasian person wrote saying "I'll be glad when this month is over. " Wow! For real? Say how you really feel. It's not the fact that the person said it, it was the fact that a lot of people agreed with them.  Why get upset because one month is deemed Black History Month? Get over it! It's cliche to say, but every month is White History Month but people don't like to admit it. The purpose of the establishment of Black History Month was to communicate the accomplishments of an ethnic/racial group to a broader audience who were unaware of those accomplishments. The issue here is has the original purpose been met? If so, it is time to ensure that the information is truly available to all and move on to something else.
Only when we reach the point of regarding ALL people as being of equal worth, no matter what their ethnicity, race, gender, sexual orientation, or any of the other qualifying descriptors that we use for people, will we eliminate the need for any "months" at all; every day would be a celebration of the excellence of our fellow human beings. Until then, celebrate  on…..
I will be using this month to post freely about my thoughts on many racial topics. Stay tuned.