Posted by Unpredicted on 06 20th, 2010 |
Comments Off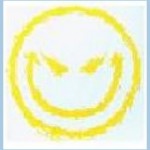 So I forgot to update everyone and say I got a new vehicle last month (an Infiniti Coupe). I was looking to get out of my old vehicle after I took it in to get a routine oil change and the guy called me back into the shop to look at my car. He told me he knew something was wrong when he drove it in. I was like WTF?! It was only 3 years old so there shouldn't have been any issues. I had noticed the car was a little louder but nothing too major. Well, that and I started to smell exhaust fumes sometimes. Apparently there was a hole in my exhaust line because it was rusted through. How that happens I don't know. Even the mechanic said he's never seen that in a car that new and it was a defect so I should take it back to the manufacturer. I decided to say bump that and get a new car.
Like magic, I get a flyer in the mail a couple of days later saying they were having a sale at a dealership not too far from me. I make the trip up there with my male friend because I didn't want to go haggling over a car by myself. I get there and after running my credit (which is not bad) they show me a few cars. I saw the one I wanted: A liquid platinum Infiniti coupe. The issue was my negative equity in my current vehicle. After running numbers and calling around, they finally called me back to the finance guy right before they were closing and said we got you financed for a vehicle. Now mind you, my friend and I were laughing because they were trying to finance another girl by us with a 24% interest rate. I was like, "Their credit must be jacked up!" I get up there and they say they got me financed with an interest rate of 23%. WTF?! I told them hell no and I would get my own financing. They kept saying you won't get lower than that. I told them I have 3 banks, one of them will finance me.
Low and behold, I got financing at a credit  union for waaaay lower than that. The loan officer was looking at the paperwork the dealership handed me with the VIN and selling price and said something wasn't right. I looked and they were trying to sell me the car for 3k more than what was being advertised on the internet. When I went to the dealership I specifically asked for the internet price.  Shady bastards!! I go back in there with my friend and check in hand. I'm pissed at this point and I storm in there. All the salesmen outside get quiet. They even ask me what's wrong. I told them nothing; I wanted to see the loan specialist. I told finance guy I caught on to their game and of course they dropped the price. Why all of the shenanigans? It's not even necessary. After I walked in there with the check the whole ball game changed. Their name was on it and they were going to do what they could to get the deal at the point so the ball was in my court. Long story short, I got the car but it was a complete hassle. This is why car salesmen get a bad name….