Posted by Unpredicted on 09 12th, 2009 |
Comments Off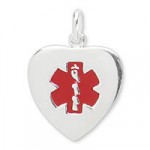 Yesterday I went to the doctor because the medicine I had been using for my supposed "ringworm" was not clearing it up. Not to mention, since then I have had areas all over my body erupt in small rashes. This simply was not cool  because I have an intense fear of scars. Any minor trauma on my skin results in one: bug bite, scratch, bumping into something, etc.  so I wanted to stop the spreading as quickly as possible. After I'm in his office, I decide to pull down the band of my pants in the back to reveal the large mark in question. I decided to not lotion up this day so he could see the flaky, oval  blemish partly on the upper section of my behind. He looked at it and said ok and wanted to see the other marks. I showed him the rash of small, itchy bumps that popped up on my wrist, sides, inner leg, and back. He immediately said, "I know what it is and it isn't ringworm. Let me go get a medical picture book."  I was excited and then scared because it could be something so horrific he wanted to show me instead of actually verbalizing the diagnosis.
He came back in with his nurse and stated, "I want to show her so she can learn."  Holy crap! I must be a leper or something.  I at least must have some shit they only have heard of in medical books and have never personally laid eyes on. I patiently waited for the diagnosis.  The doctor said, "you have Pityriasis Rosea."  "What the hell is that?", I exclaimed, "is it contagious?" He smartly asked me, "Do you want it to be?" Hell no! He explained to me that he had misdiagnosed a patient a long time ago with ringworm after just seeing the big patch I had, which he called a herald patch. They call it a herald patch because it is alerting you that something is coming. He gave the example of when a herald would alert everyone that the queen or princess was coming. Anyway, his patient hadn't broken out in a rash yet so he diagnosed that person with a fungus (which is what my other doctor did). When the person broke out all over in a rash, that was when he was able to diagnose Pityriasis Rosea.
I explained to him how new ones keep coming up and he said it would do that. There is no cure because it is kind of viral in nature so it would have to run its course – normally 6-12 weeks. I asked could it come back and he said most people only get it once and no one really knows how you get it. Great! Only I get some crap that is unknown in origin. He gave me a prescription for Hydroxyzine because it can be used as an antihistamine. He then told me a trick: he crushed up a Zyrtec pill and mixed it with lotion and told me to put it on my itchy spots because it would numb the area. It did! The spots stopped itching and the fingertips I used to rub it on were numb. It  was crazy. The doc explained that if the rash doesn't go away anytime soon that I should call him back. He can get me into a dermatologist within 1-2 weeks. I've bee calling around and I couldn't get an appointment for at least 2 months.
Long story short, I'm glad that I don't have ringworm and that I hope I have an accurate diagnosis this time.  The Hydroxyzine pills are crazy. They make you really calm and sleepy and it gave me vivid dreams. I'm still sleepy now and I took it last night so I don't know if that's a good thing, but I wasn't itching and that's worth the side effects.