Posted by Unpredicted in
Random Rants
on 11 11th, 2009 |
no responses
>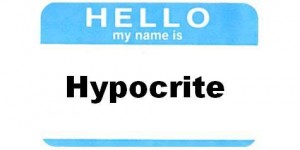 Yes she's a hypocrite. How can this chick go and make a huge campaign telling everyone to "Kiss her Fat Ass" and then go and lose the weight and now telling people they should eat healthy  and live right? Didn't she say how she liked her curves and didn't care what anyone thought? Why do people gain weight and say they are happy about it and then lose the weight and say they did it for health? No, you did it because you were tired of what society thought about you. Be real about it!
The comedian Monique is no better. She would always say in her act that she "hated skinny bitches" and that she liked being her size. Now she has lost mad weight and is saying she never said anything about skinny people. Are you for real? Do we need to pull up the various footage to prove you wrong? It just angers me. Tyra then spouts that she lost weight but is keeping "her levels".  I guess she's talking about her curves. She looks sickly now; she looked so much better with some weight on her. She preaches good self image to young girls but in reality, she's just as insecure as the rest of us. Not to mention, her show is lame now and she's run out of material. She now is doing game show bits on it to fill up time.
I admire what she's done to build her empire but she disgusts me. Live what you preach….